Tired and uncomfortable eyes and All
Tired and uncomfortable eyes and All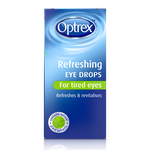 Optrex Refreshing Eye Drops
Optrex Refreshing Eye Drops for tired eyes refresh, help soothe and revitalise tired and uncomfortable eyes.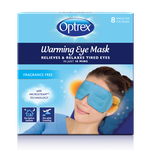 Optrex Warming Eye Mask (Fragrance-free)
The Optrex Warming Eye Mask relieves and relaxes tired eyes in just 10 minutes*. *Based on a RB survey on 309 consumers
Didn't find the product you were looking for?